Welcome to Shelf Control — an original feature created and hosted by
Bookshelf Fantasies.
Shelf Control is a weekly celebration of the unread books on our shelves. Pick a book you own but haven't read, write a post about it (suggestions: include what it's about, why you want to read it, and when you got it), and link up! Fore more info on what Shelf Control is all about, check out the introductory post by Lisa of Bookshelf Fantasies,
here
.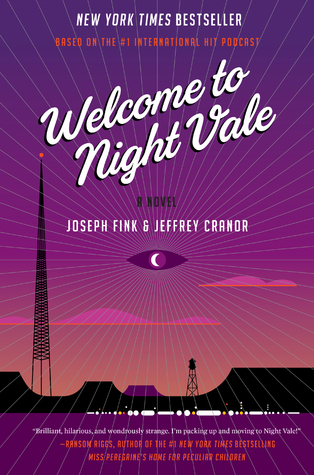 Synopsis from Goodreads:
From the creators of the wildly popular Welcome to Night Vale podcast comes an imaginative mystery of appearances and disappearances that is also a poignant look at the ways in which we all struggle to find ourselves...no matter where we live.

Located in a nameless desert somewhere in the great American Southwest, Night Vale is a small town where ghosts, angels, aliens, and government conspiracies are all commonplace parts of everyday life. It is here that the lives of two women, with two mysteries, will converge.
How I got it: I needed a certain amount in accumulated receipts to get a bookstore discount card and I was within P500 ($10, I guess) of the amount and this was the last book I bought for the card.
When I got it: Yesterday.
Why I want to read it: I've been hearing great things about the Welcome to Night Vale podcast for years (and have enjoyed the fanart greatly) but couldn't get into podcasts. More of a visual person, I guess, so I jumped at the chance to join the fandom in a way I was used to.